I have a little bit of yarn p*rn to share.

First up, Lavender Sheep sock yarn. Colorway is Mountain Sunset.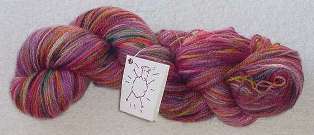 Next up, Cinnamon Stitches Giddy Feet sock yarn. Colorway is Amaretto Cheesecake.




I am still patiently waiting for my Ms. Violet's Pink Ribbon from Lisa Souza. I already joined the knit along and plan to cast on as soon as it arrives.